I wanted to round out the Jakob Lynch crew I started for the painting contest in time for the Celesticon causual play Malifaux event on Friday night.  My Gencon Wyrd order came last Tuesday, which gave me three days assemble, prime, and paint.
First up is Mr. Tannen.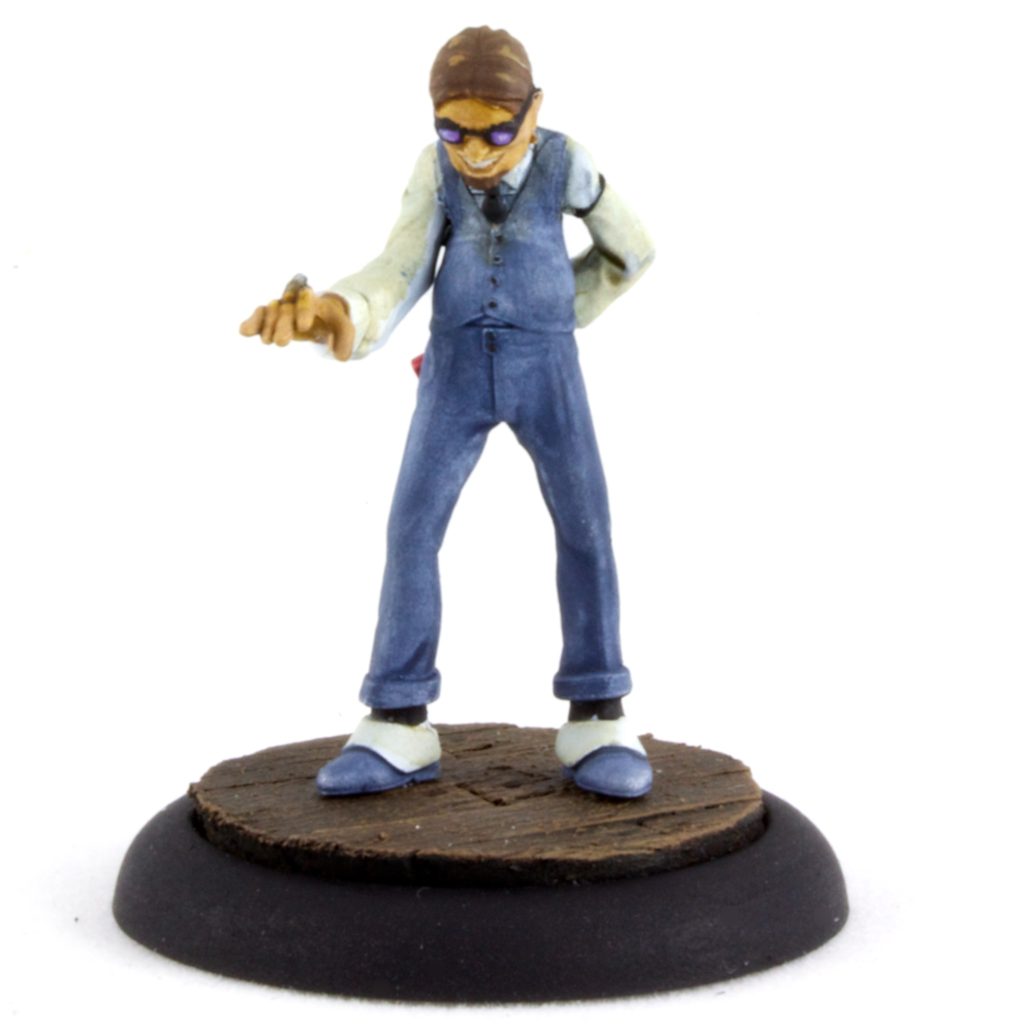 Tannen's jacket is the same blue as Lynch.  I like that they fit together, although it might be a bit too much.  Mr. Graves will definitely get a different color.
I was surprised when I opened the package to see two options for the arm behind his back: one with a knife and one with a card.  Since I've only ever seen the knife, I decided to go with the card.
I knew from the Wyrd forums that the Crossroads book lists an incorrect cost (5 soulstones) for Mr. Tannen.  The card included in the box had the correct one (6), but the card in the wave 2 arsenal deck is wrong (5).
Updated October 2016 with improved images.