The opportunity for a playable A-10 is possibly what pulled me into Team Yankee. I talked myself into focusing on other units first, but finally got to actually do it.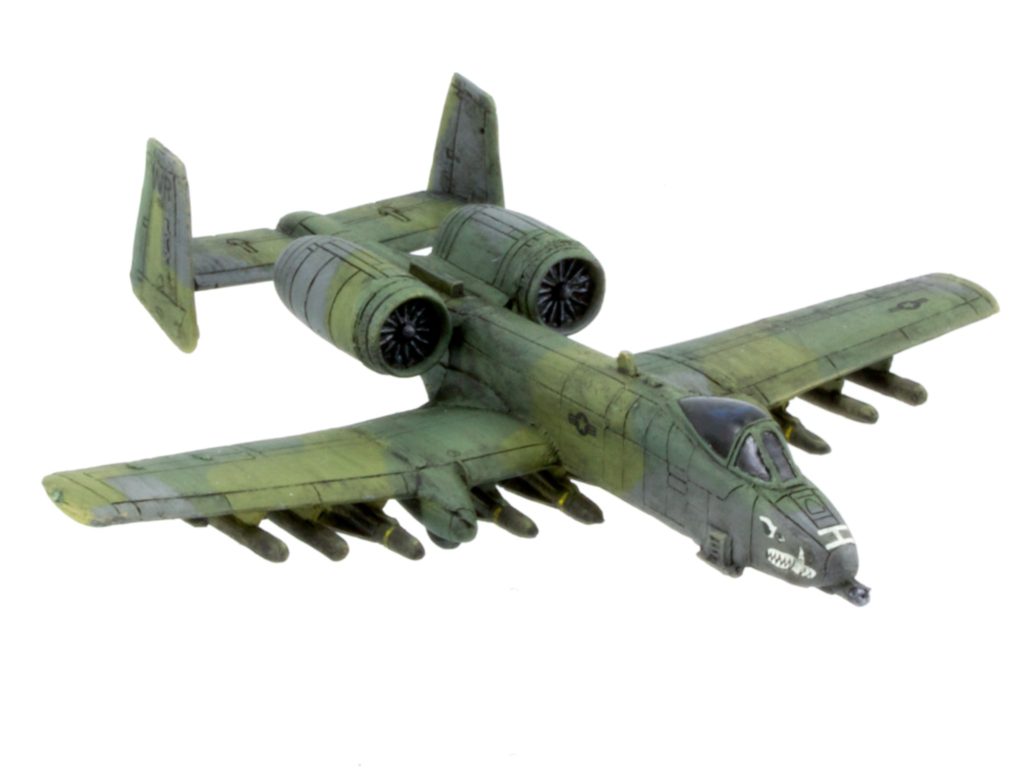 The Battlefront kit is resin, made up of two big chunks and a couple of detail bits. Several of the detail bits were warped, including one of the vertical stabilizers. I fixed them as best I could, but it's not as good as I'd like.

The one game I've played with them was pretty underwhelming. I only ended up getting one round of shooting from them, between reserves and the strike aircraft roll. Still, I can't help myself. Now that I have the unit card, I might go with some other company's 1/144 aircraft kit if I decide to fill out the unit.