I couldn't let the Traazorites stand alone, so I also picked up this box of Demons of Karelon.
Azalakar is a nice chunky demon, with a big chunky blade. Don't look at him funny, because he will mess you up.
Every big red demon needs a cute little sidekick.
And a spooky cloak monster.
Karelon seems to have a fun secondary influence of forest spirits. The Saryad gets that started.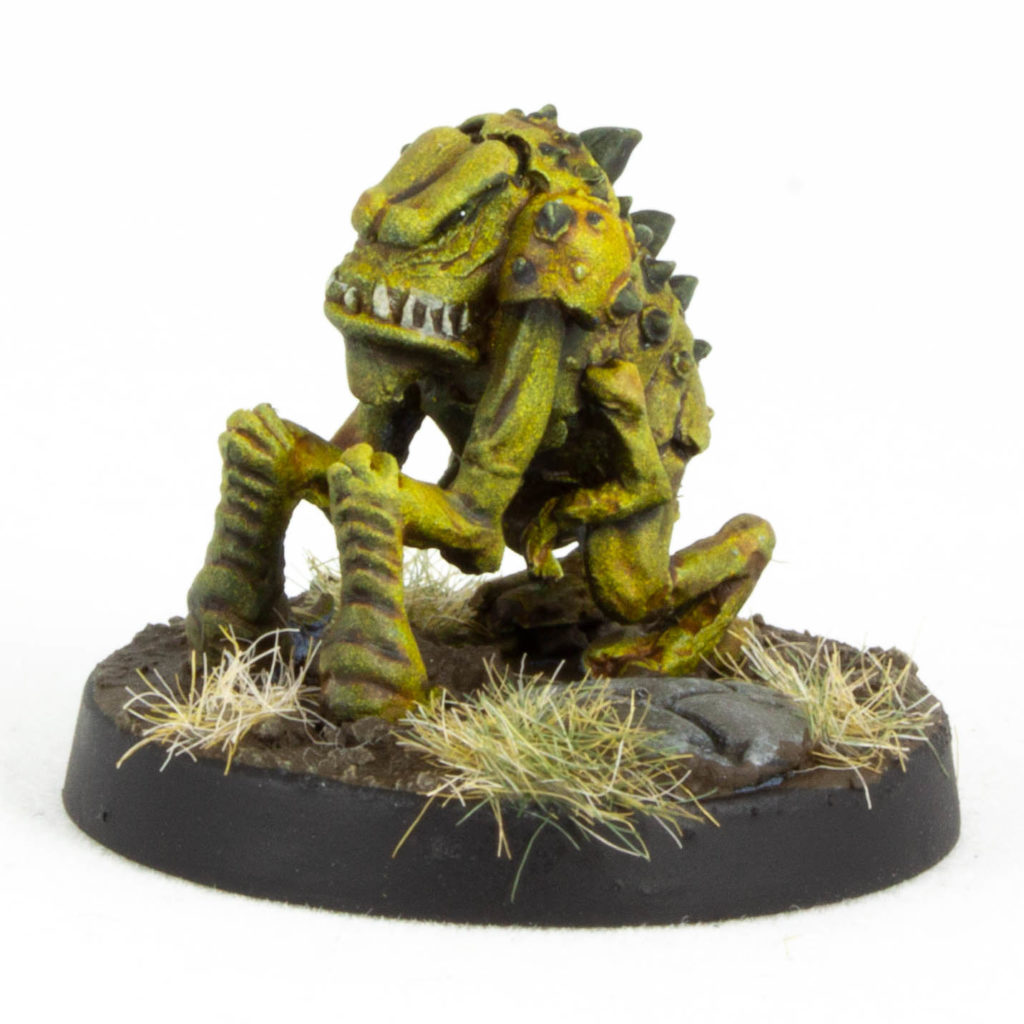 Plus some bug-doggies to round it out.