I decided I wanted to take my Deathwatch to the Adepticon combat patrol event, which meant I needed a little bit of reinforcements. I had wanted to do the dreadnought from the strike force box for the Inquisition War, but didn't have a chance before the campaign ended. Here was my excuse!
The dreadnought model has always struck me as a little static, so I wanted to try to fix it. I figured tweaking the legs ought to do it. I also repositioned the toes to try to make it even more dynamic, but it didn't really come through.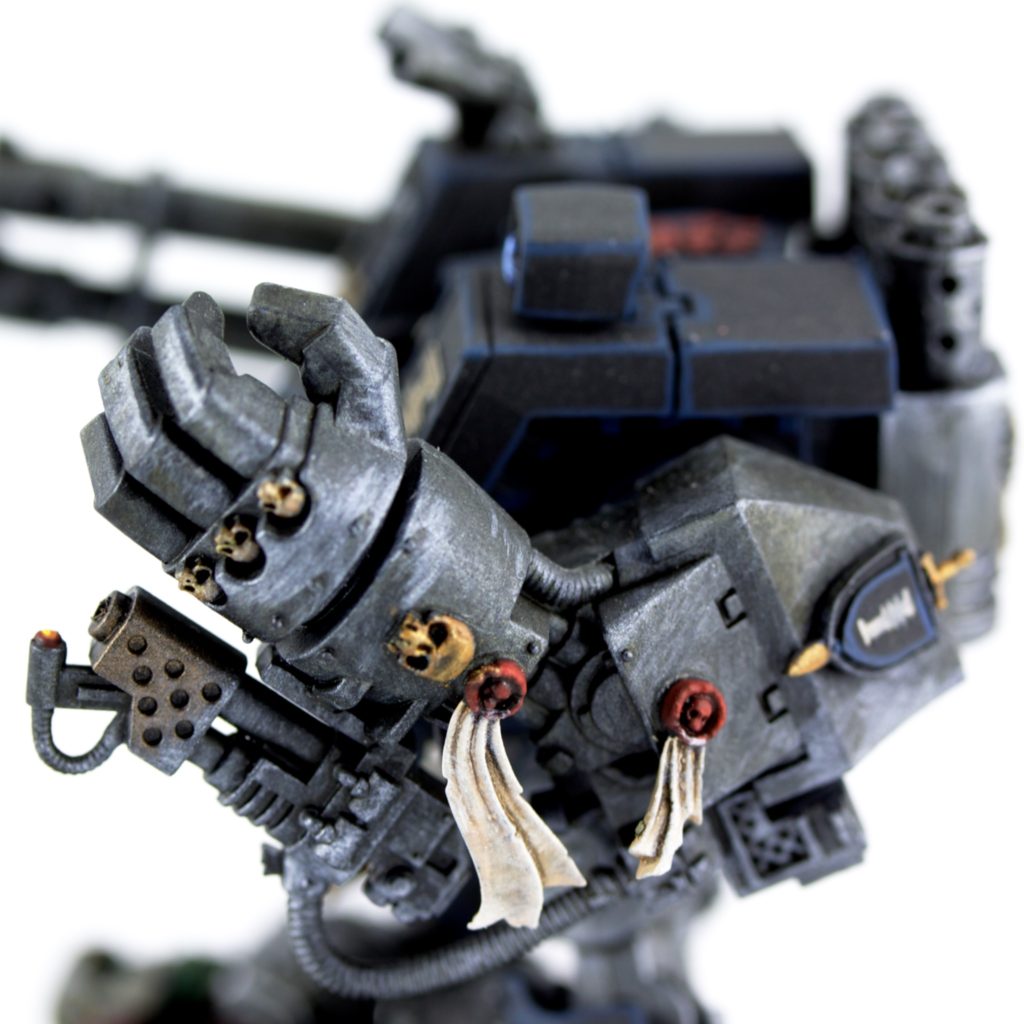 Hopefully the parchment on the arm conveys a sense of motion. I had considered putting another ork getting punched out, but decided that one would be enough.
As I've been doing for the rest of the Deathwatch, this guy gets all the bling, from every angle.