I may not have posted for a while, but I've been busy painting. First up, the Phoenix command gunship for Dropzone Commander.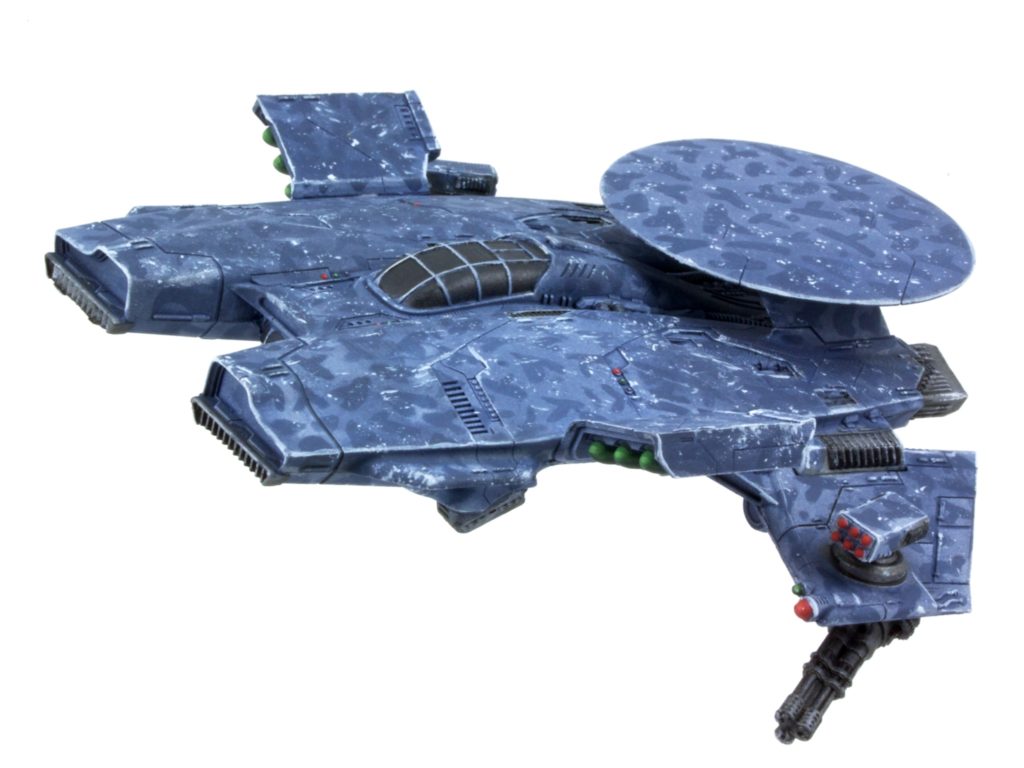 I decided to pose it with the missile bays all the way open. I'm not sure it's a great look, and probably would do it closed if I were paint another.
Like so many of the UCM aircraft, the underside of the model looks way cooler than the top. Lots of engine detail, a second canopy, and targeting array are hidden down below.
All the cool kids tell me how awesome this model is in game, though I have to admit I miss the Kodiak when I use it. This can do quite a bit of damage, but the Kodiak's orbital strike can usually delete one key model a turn.