Way back at Adepticon 2016, I got to the Hawk booth too late for special edition models. I still wanted to throw them some money, and I was taking some classes on weathering techniques. I decided to put the two together, and picked up my first Resistance models, the new (at the time) Thunder Wagons.
Of course, I left them in their package for many months. Even after I actually started Resistance, these guys didn't make the initial cut. Now, I've finally gotten around to them.
The rockets turned out a bit fresher looking than I had intended. The look dusty, rather than truly ancient. On the other hand, I'm not sure a really rusted out shell could be expected to fly. So maybe I can get away with declaring it intentional.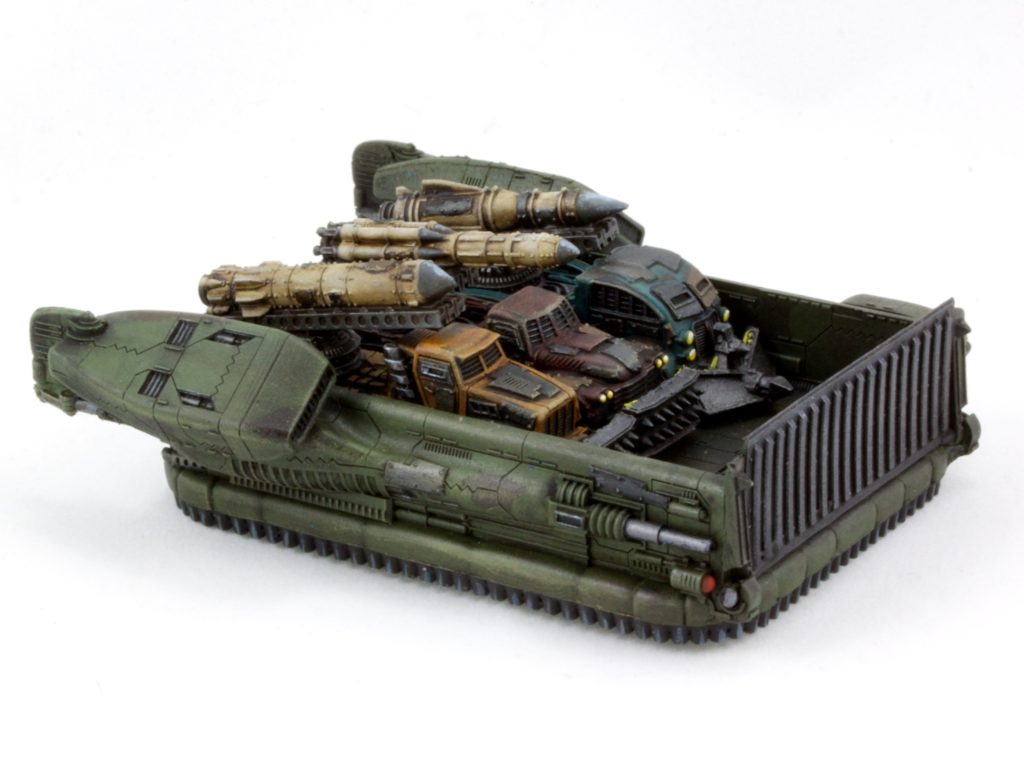 I had bought myself a second Resistance starter for the Lifthawks. So while I was at it, I painted up the second set of gun wagons (in muted tones, to be distinguishable) and Kraken.