I bought and painted the US starter for Team Yankee at a launch event back in late 2015. Other than a demo game or two, I hadn't really played. Then Mike, the event coordinator and general instigator at Endgame started making noises about an invitational six month campaign. I knew that was my excuse to build up an army.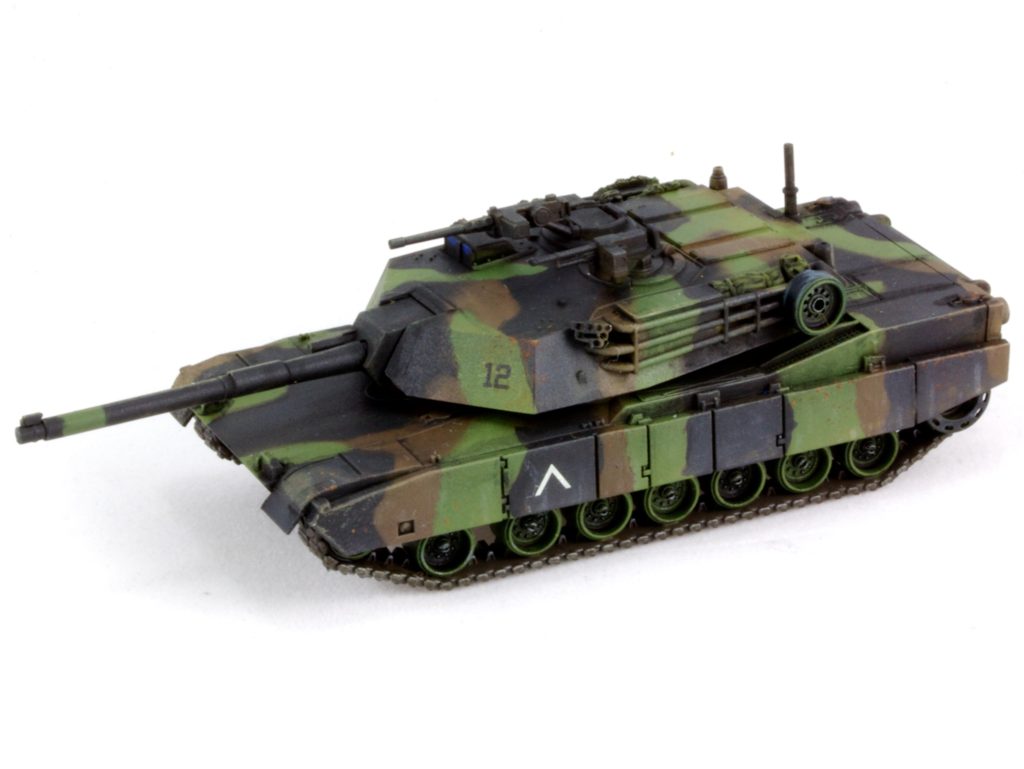 I wasn't really very happy with how the models turned out the first time. The camo looked very airbrushed. I barely did any weathering. The models themselves looked austere without any stowage. So for new models I started over.
I tried using poster tack for as masking for the camo. I bought some AK weathering enamels, and used sponge chipping with Secret Weapon rust acrylics. I ordered 15mm stowage from Skytrex and The Scene UK.
I'm not 100% satisfied. I had to patch up the camo in places where the masking got bumped between colors. The chipping is somewhat erratic. But I'm much happier than last time.