I think the vintage models from Wyrd's Guilder store may break me from the compulsive need to acquire every limited/special edition/alt model. You can collect Guilders by participating in sanctioned events, usually one for playing, and more for winning. With a total of 35 needed to get all seven currently available models, there's no way I'll get them all.
In the summer, I did manage to win a Henchman Hardcore tournament at Games of Berkeley. A Vintage model would be mine!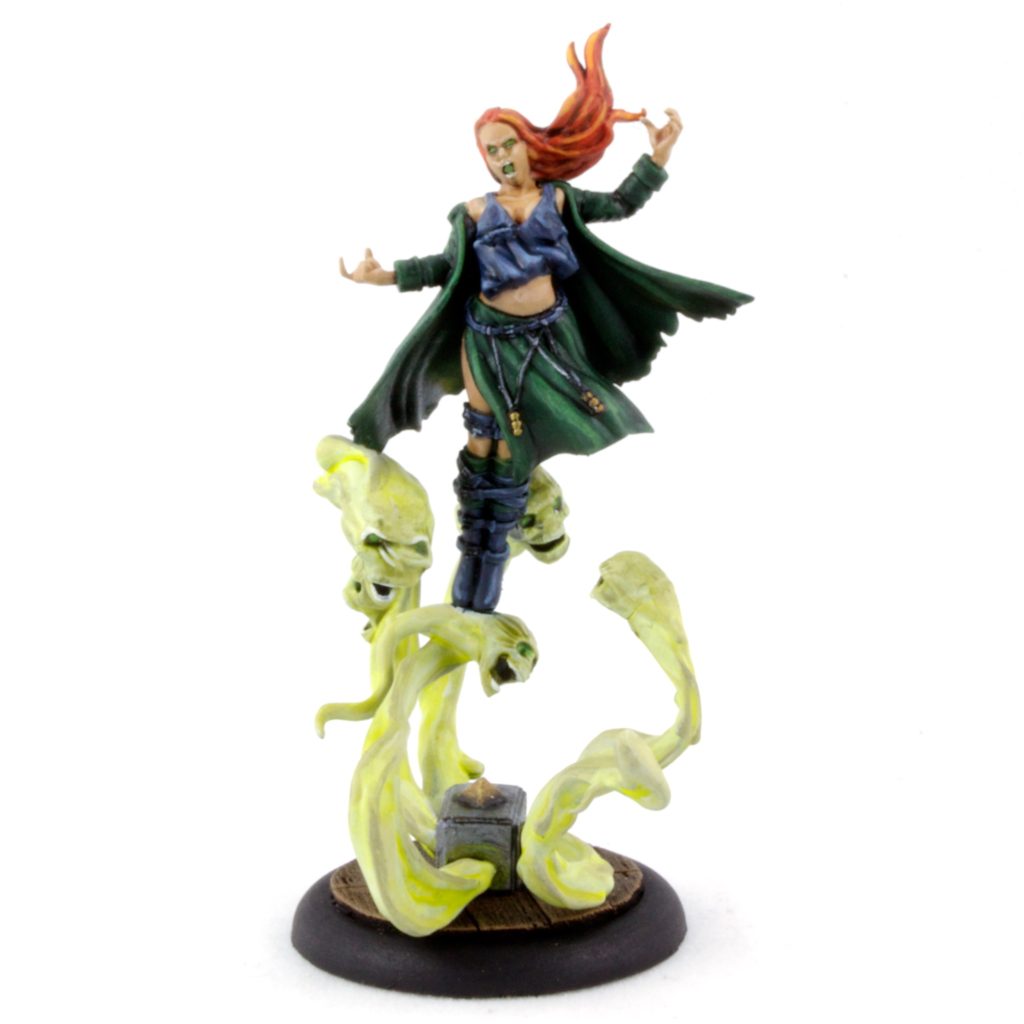 Pandora is in my faction, plus maybe the coolest of the set. So she was my clear choice.
I tried reverse shading the apparitions, though the faces looked wrong without darkened eyes and mouths. Otherwise, I kept it much the same as my original Pandora.