I picked up the translucent No Shelter Here at Wyrd's Easter sale. After Ross came over and took the Bay Area Open with Pandora I figured I should get around to painting her up.
I kind of hate working with the translucent stuff.  It's brittle and is a pain to deal with mold and seam lines. You can get some neat effects with it though.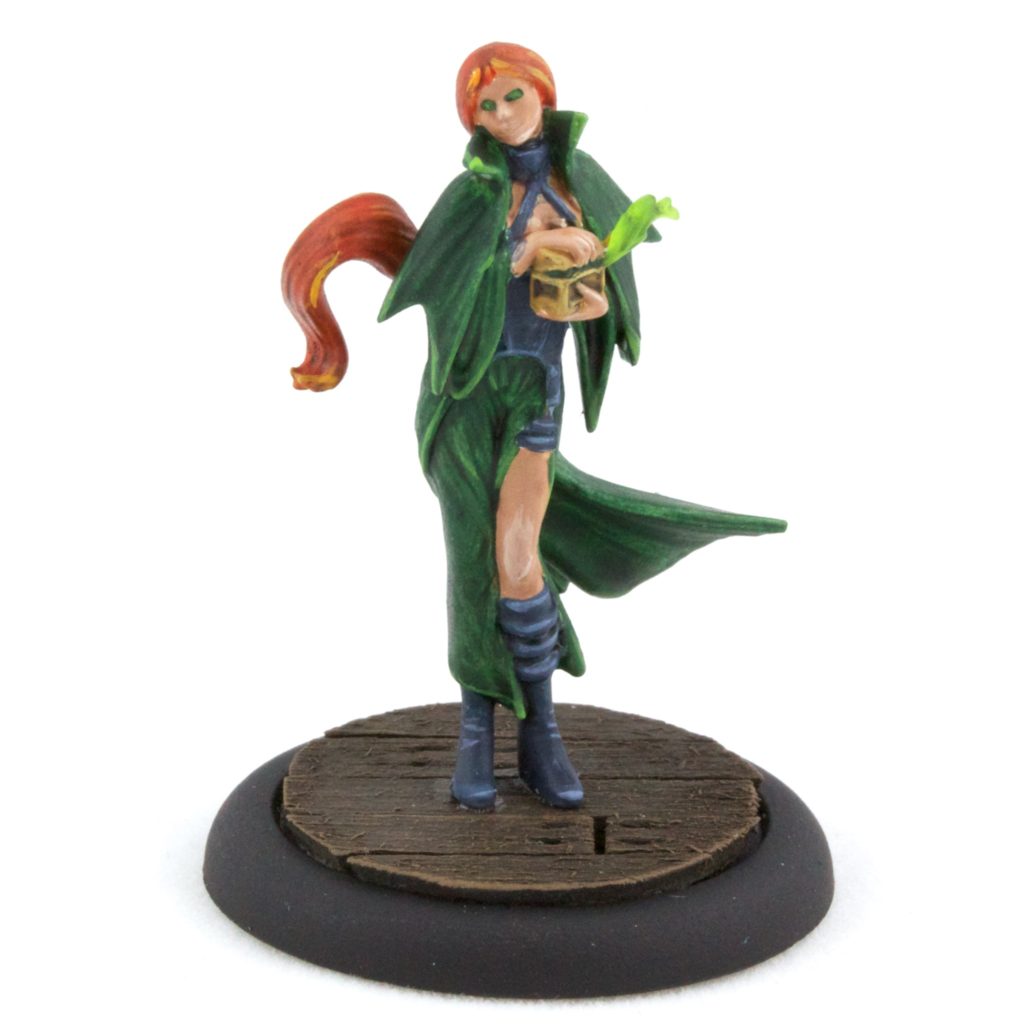 As I did with Tara, I mostly painted over the translucency.  Only some areas are left, to try to get an interesting effect.  On Pandora, only the smoke coming out of the box is left.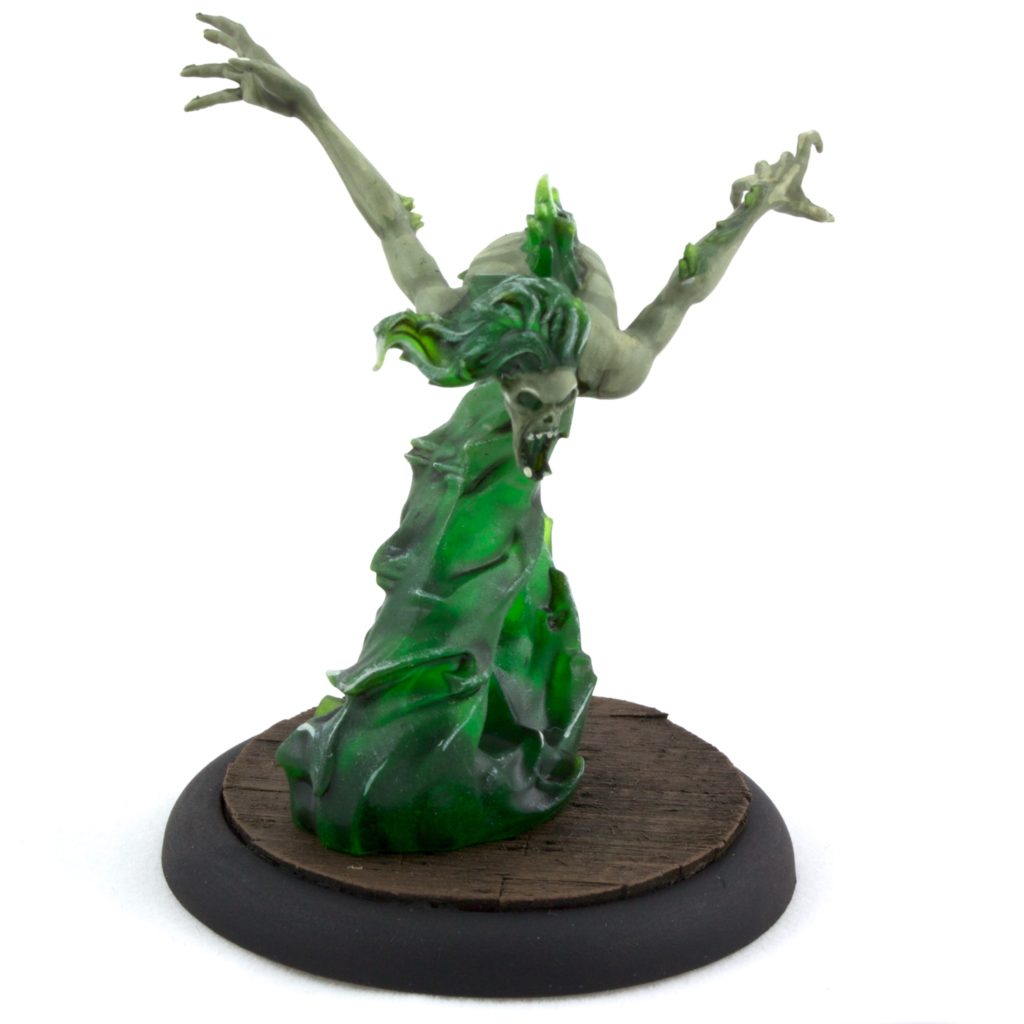 The Poltergeist's entire lower half is translucent, although with some paint and washes applied to give it texture.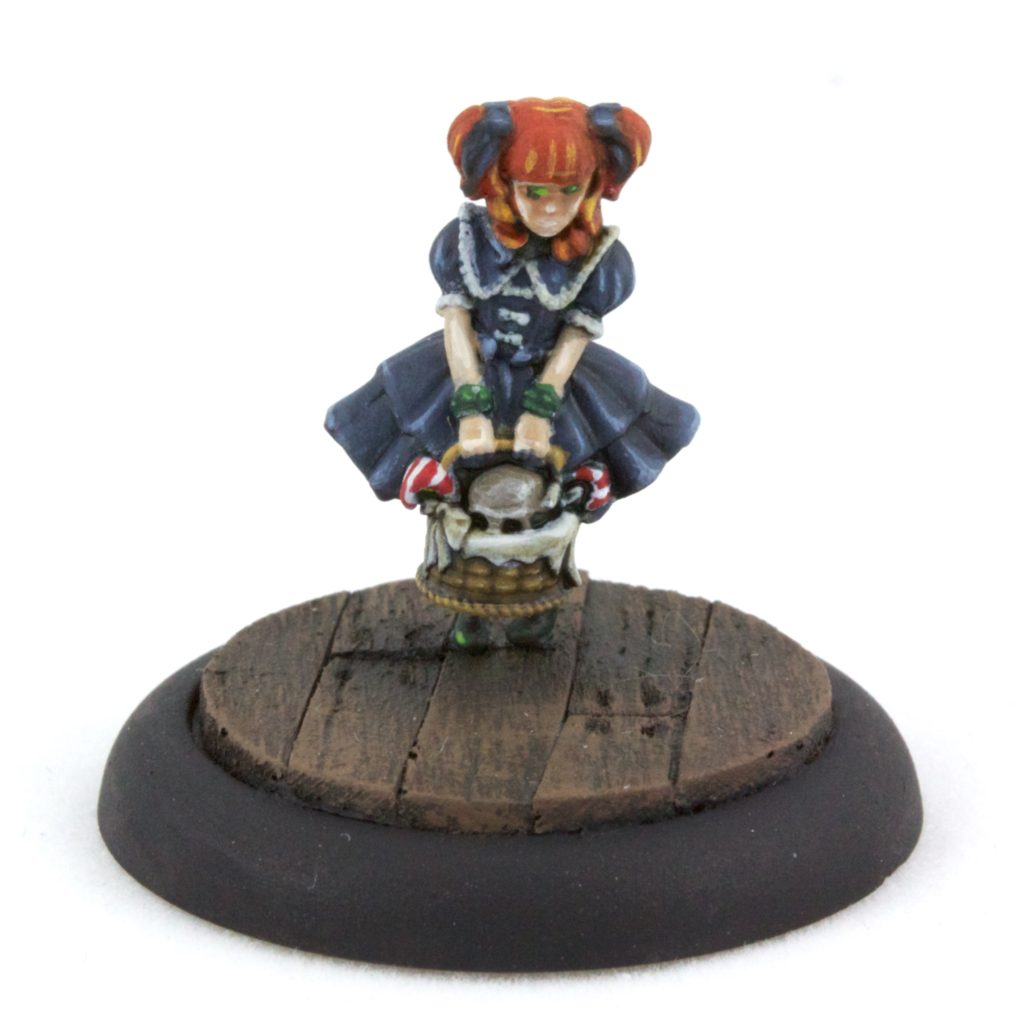 There wasn't anything on Candy that I felt I could justify as translucent, so I just painted the whole thing.  Her tiny feet were a challenge.  They're too small to pin without getting mangled. Instead, I used plastic glue to weld the feet to some plastic rod, which I could sink through the wooden planks and to the plastic of the base itself.  I haven't really played with the model enough to know if it worked yet.
Baby Kade's knife and eyes are left translucent.  I was really happy with the texture of the skin, but then I kind of ruined it with harsh lines in the final highlight.  Oh well.
The Sorrows got similar treatment as the Poltergeist.  Some of them really show seam lines, which are a real challenge with the translucent medium.
I think the translucent bits worked out pretty nicely.  We'll see if the pain of working with it fades before the next sale.