Following up from the Young, it's time to meet the big brother.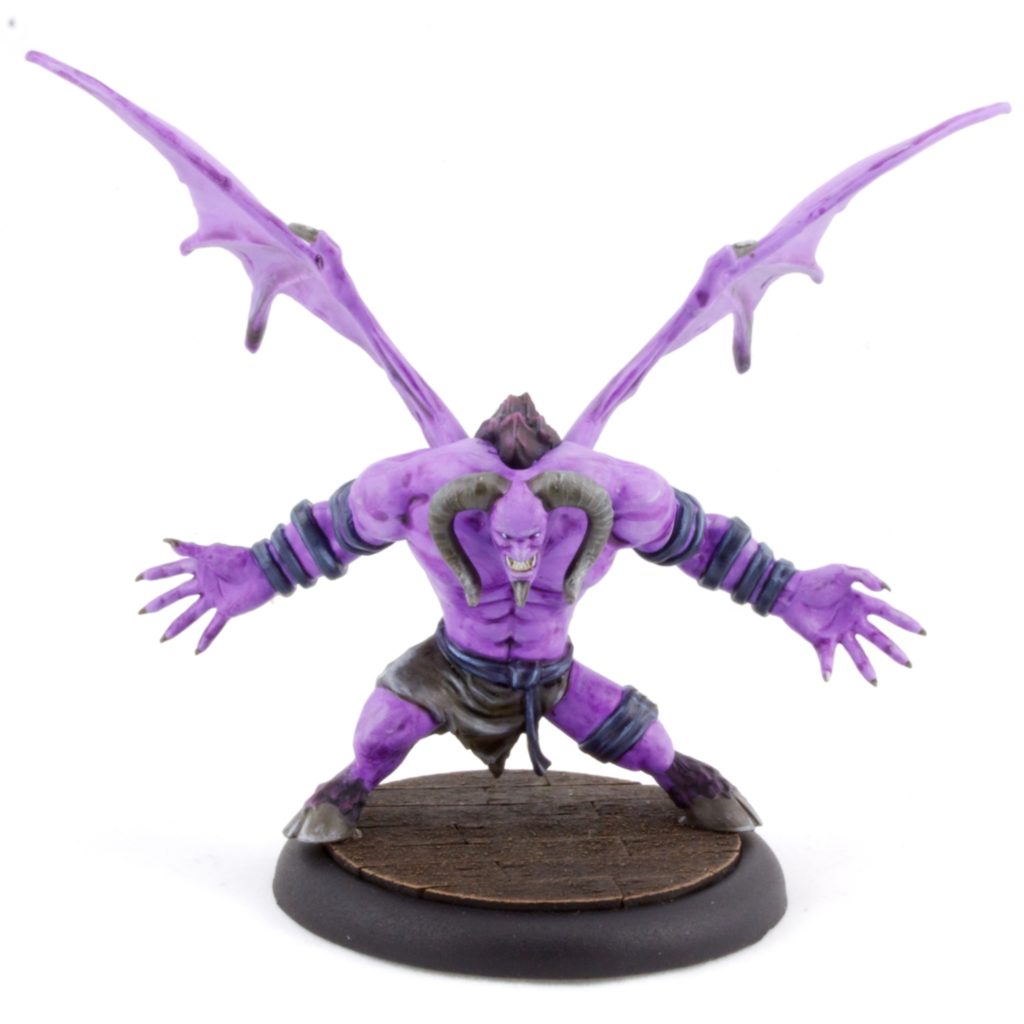 I went back to the lighter purple for this guy. I did the plastic Young in red and purple. The proxy I already have is red, so that means somebody needs to be purple. I used blue and gray in the accents to tie it to the metal Youngs a bit.
When I applied the wash (Secret Weapon Purple), it was so much darker than the skin that any sloppy wash placement caused real problems. One of these days I'll remember this and mix an appropriate tone when washing over a lightly colored base.
In news that's only exciting to me, this model completes my Wave One plastic Neverborn collection. I've still got quite a few to go before finishing any other wave, for this or any other faction.