After getting badly badly poisoned by McMourning a few weeks ago, I decided I needed some condition removal, in the form of the limited edition Johana.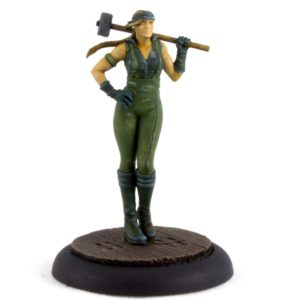 I originally tried to use a different blue on her shirt, centered on Marine Teal., but I didn't like how it looked.  I painted back over with the blues I've been using, centered on Twilight Blue.  It ended up as an interesting intermediate shade. Some of the highlighting a bit loud up close, but it works well on the tabletop.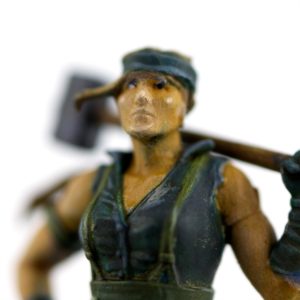 This model is also my entry in December's #MFXTOP painting competition.
Updated October 2016 with improved images.