Rounding out the Start Collecting heroes is the Runesmiter.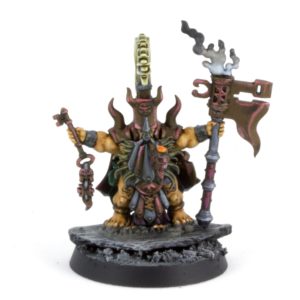 Like the Runeson, I decided to skip magnetizing the mount point for putting the Runesmiter on a Magmadroth.
All my Fyreslayer heroes are getting slate platforms to stand on. Regular infantry will get a few chips, so this helps to make the heroes stand out a bit.
Each of the heroes has also gotten their own mohawk pattern. The Runefather was all pale, the Runeson got stripes. The Runesmiter gets a fade. Regular infantry will get simpler styles.