My kids are always interested in whatever I'm painting. Ruth, now seven, has painted a few before. Max, age three, has not. Last year at Adepticon I saw these chibi models and thought they'd have fun with it. It took a long time to get around to it, but we finally have some results.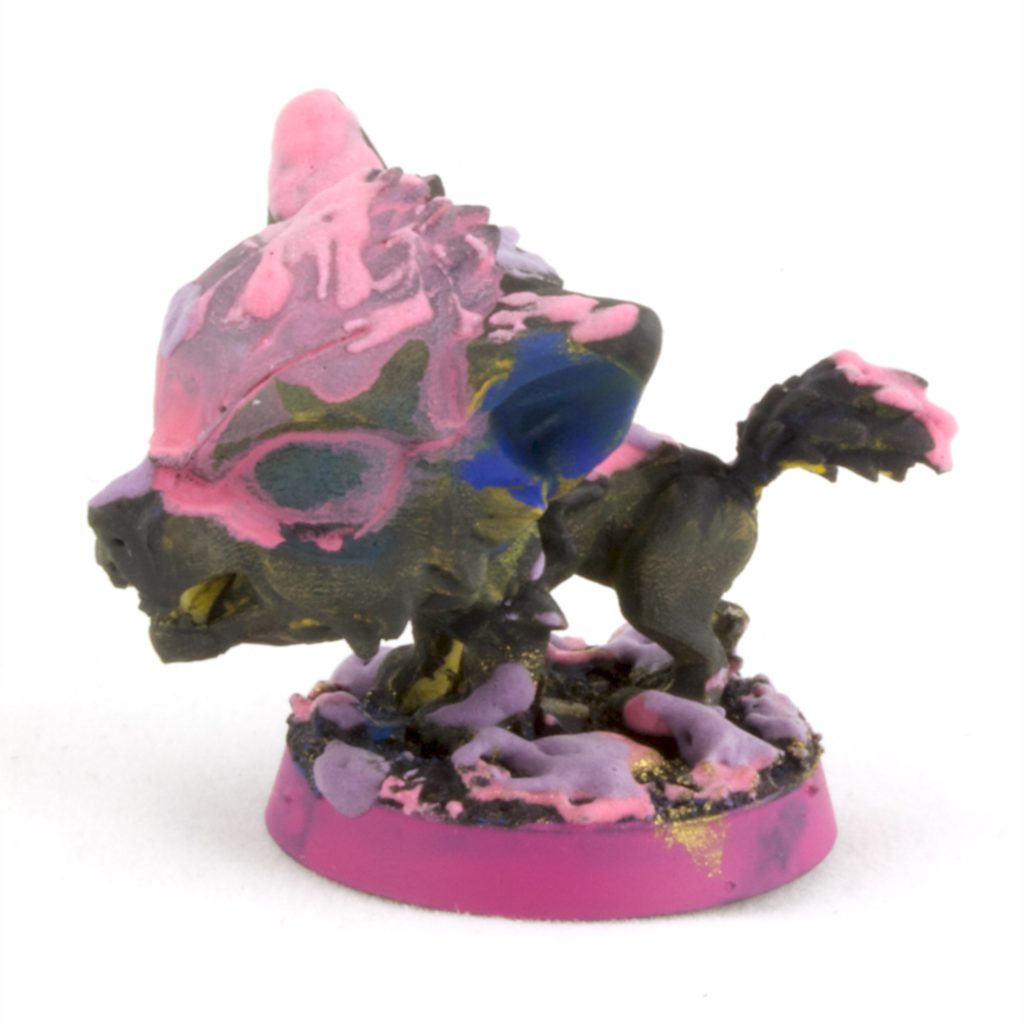 Coyote, by RuthRuth is a big fan of pink. Not only did Coyote get some pink fur but she also wanted to do pink snow. And purple snow. Sure, why not?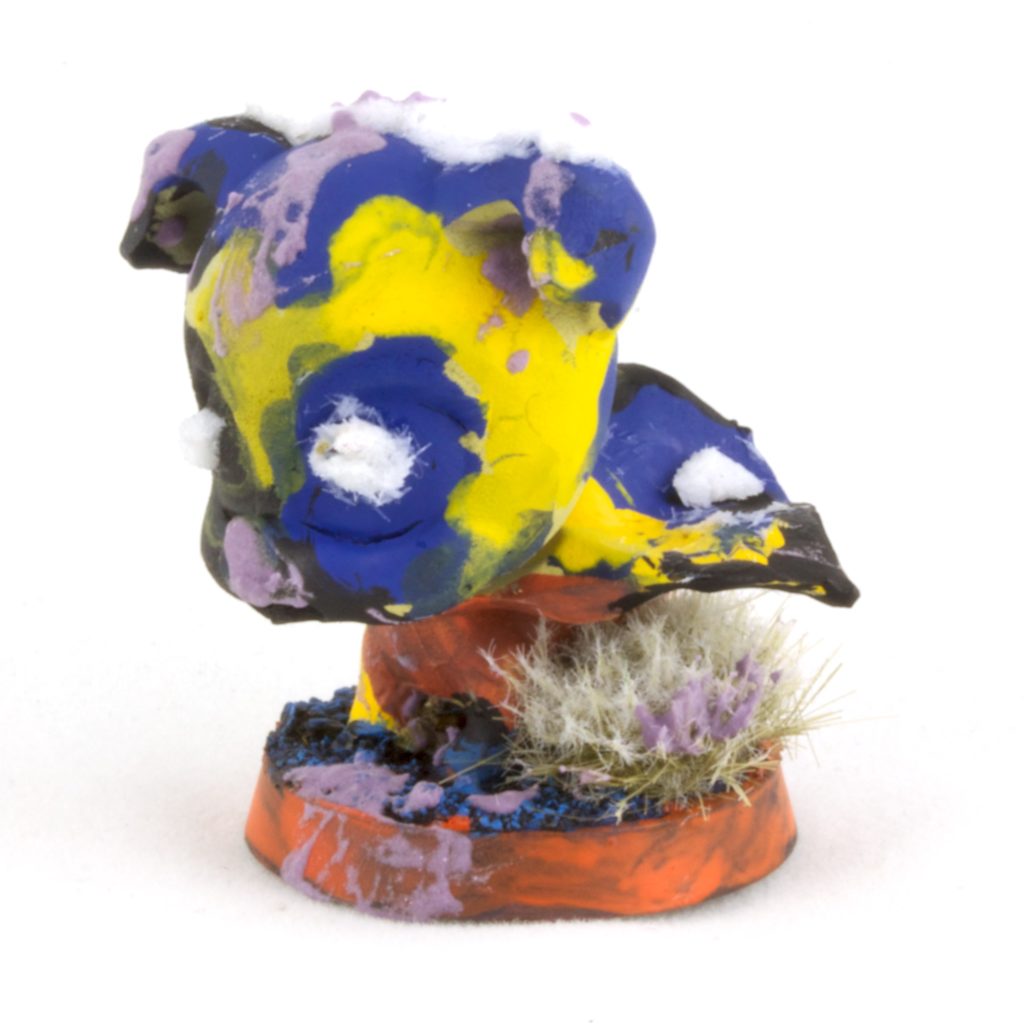 Max chose some vibrant colors. He was really into the snow on unusual places, like the eyes. It's kind of creepy. I like it. When big sister was doing purple snow, he also wanted in.
I didn't give much guidance on these models. I just put paint in the palette as requested. For basing, I encouraged drybrushing on sand, but they went wild with snow. I'm curious how Ruth would do with more instruction, but it's fun to see what she comes up with. I picked up a few more models this year. Maybe we'll experiment.