The rest of the first Mythos box for Dust is this giant Avatar of Nyralathotep. Once again, I followed the studio paint job pretty closely.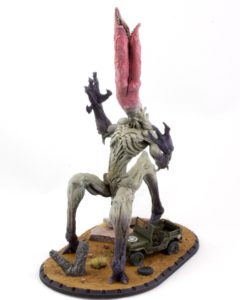 The extra large base really calls for some diorama action. When we were picking out models, my friend Sean mentioned that he didn't like jeeps, but ended up with Allies anyway. Since he won't have any, I got my own.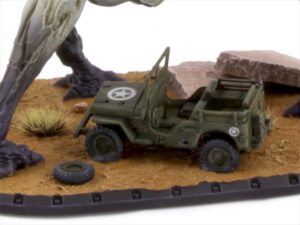 I picked up a 1:72 scale WWII light vehicle set from Hasegawa. 1/72 is undersized for a 28ish mm game, but it just makes the monster look even bigger. I gave it flat tires out of green stuff, cut in a few bullet holes, and called it day.