My Jakob Lynch crew has a decided lack of cheap models — the only model less than 7 stones is Mr Tannen, and he's kind of a specialty piece.  These Terror Tots give me more options.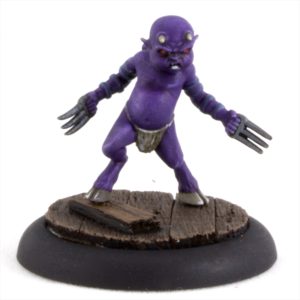 I went for a base color of Reaper's Imperial Purple, a highlight of Amethyst purple, and wash of Secret Weapon Amethyst.  The armbands are the Midnight Blue, Twilight Blue, and Snow Shadow triad, which I've been using across the Neverborn.  The hooves, loincloth, horns, and teeth are all variations on Bone Shadow/Aged Bone/Bone Highlight, washed with SW Sepia Brown.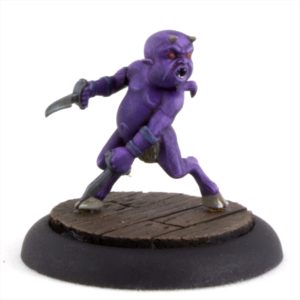 Looking at the pictures, the eyes don't pop nearly enough.  I'll probably go back and try to bring them out a bit more.  I like the highlighting I've got on the hooves, face, and armbands, though.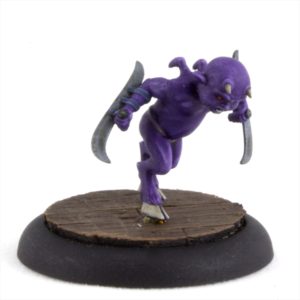 I think these demon babies will make a nice addition to my crew.
Updated October 2016 with improved images.