Small point units really help to fill out a list. Hammerhead time.
First up, the M901 ITV. These are done up pretty much stock, like the rest of the my Team Yankee force.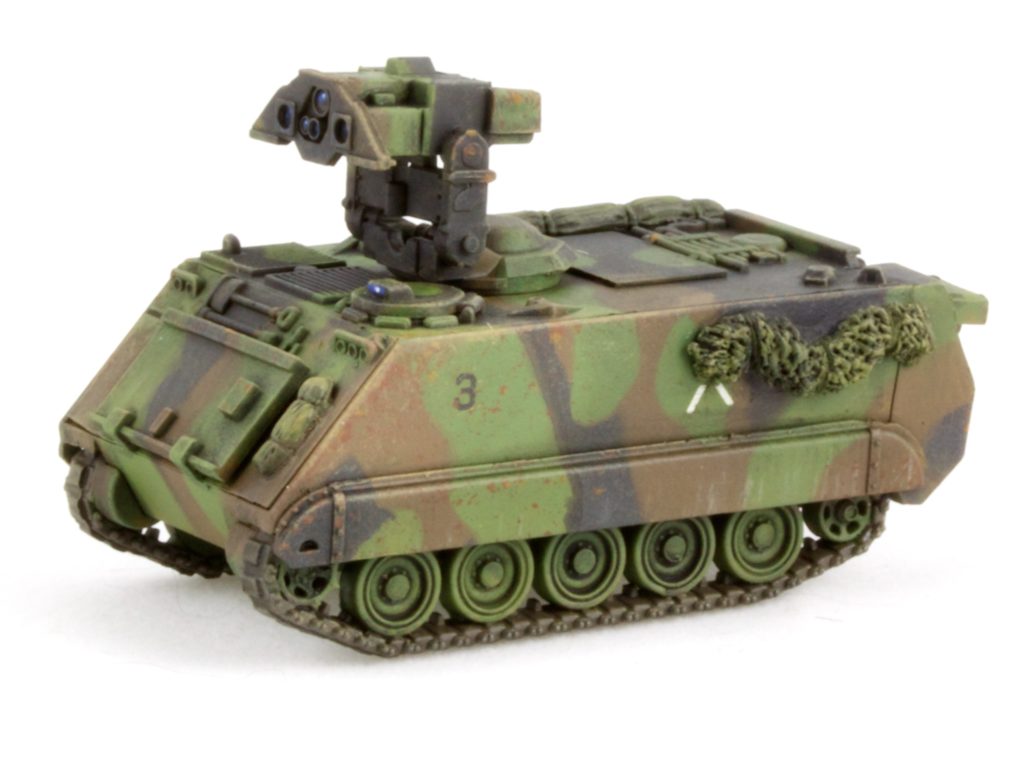 The Team Yankee rulebooks show the FIST as being in a stock M113. The real thing was more like the ITV, with a very similar turret housing the laser targeter. I wanted it to stand out a bit more from the ITVs, so converted the chassis to add the armored fuel tanks on the rear like an M113A3/A3.