I was feeling left out on the whole wave three emissary thing, so I decided to pick up a metal Zoraida avatar.  Since Zoraida is dual-faction, I can use the model for either the Mysterious or Lucky Emissary.
The model comes with Zoraida floating in front of a tree, plus a swamp monster.  I thought I'd try something a little different and put them back-to-back, with the idea of there being something interesting from every angle.  Alternately, one side is Mysterious, and the other is Lucky.  Or something.  I don't think it quite works.  Instead of every angle being interesting, each angle has a distracting background.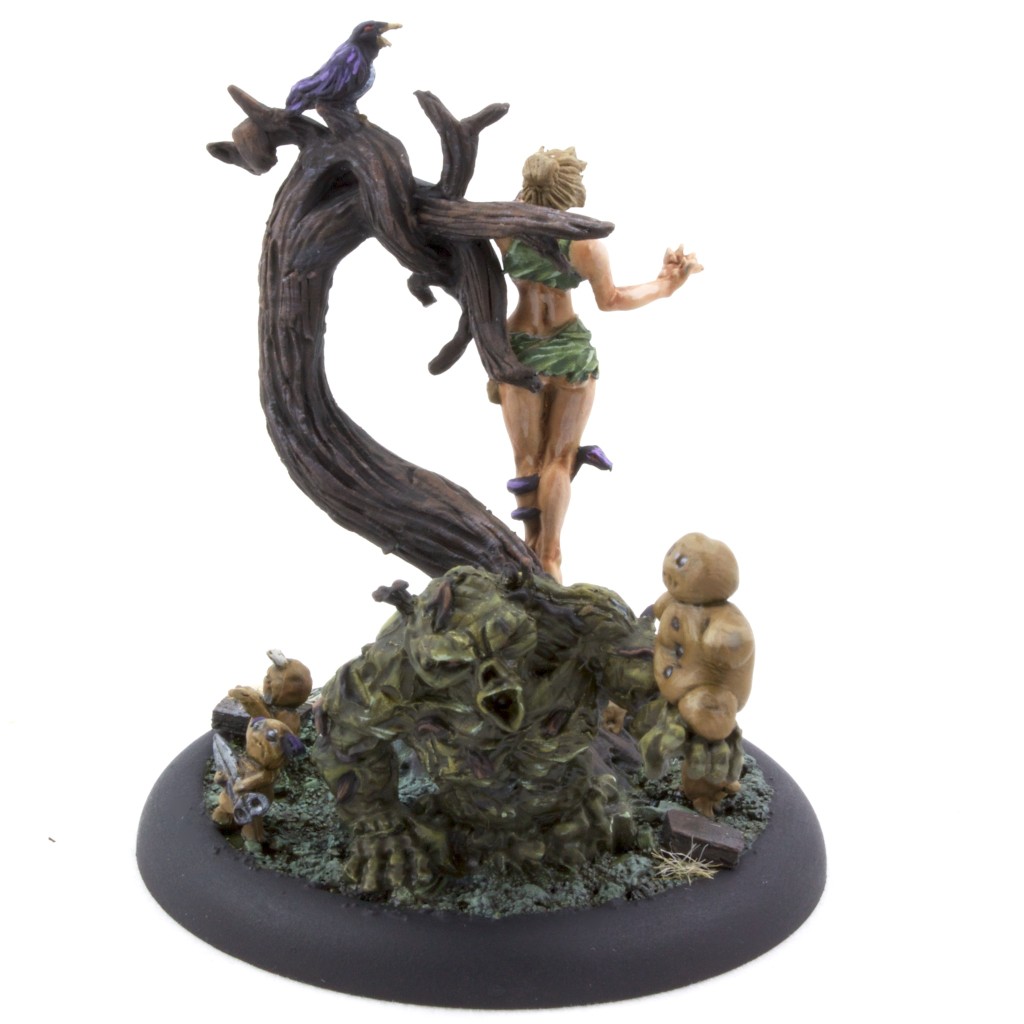 Zoraida Avatar (back)
I had some extra green stuff from gap filling, so I sculpted a quick-and-dirty giant voodoo doll.  It's a little doughboy-y, but fun.