Last month I added Waldgeists, a Nurse, and a Performer to a Zoraida box. That nicely rounded out the crew with some staying power and Voodoo Doll tricks. Now it's time to take it in a different direction.
I hemmed and hawed about what to do, but ultimately decided I had to use the Ophelia box I picked up at Adepticon. I was definitely painting it, and going Gremlin sounds like a blast. I can take them all (except Ophelia and the Young, obviously) with Zoraida, and every model I already have can come along if Z declares Gremlins.
To the financials!
| | |
| --- | --- |
| Remaining from last month | -$2.50 |
| New for month 3 | $22.50 |
| Total Available | $20.00 |
| The Kin (Ophelix box, purchased using $25 prize from Adepticon) | −$25.00 |
| Remaining balance | −$5.00 |
What's this? Another month of deficit spending? I considered doing another "sale" of the Ophelia and Young LaCroix models, but I felt dirty using both that and the super deal I got on the box. In the end, I'll just admit to being a dirty spendthrift cheater.
Words aren't enough penance, however, so I'll be making a donation towards disaster relief through the Red Cross (sorry, WAAC, but I don't think I can get a tax deduction or an employer match for a UK-based charity). To make it sting a little, for every dollar I've gone over, both this month and last, I'm donating ten.
On to the models!
I decided fairly early on to use a variety of different flesh tones. After all, I do the same for my human models. I also wanted to use a variety of colors for clothes and such, to emphasize their ragtag nature. I kept consistent colors for woods and leathers, however, to try to tie it together a bit.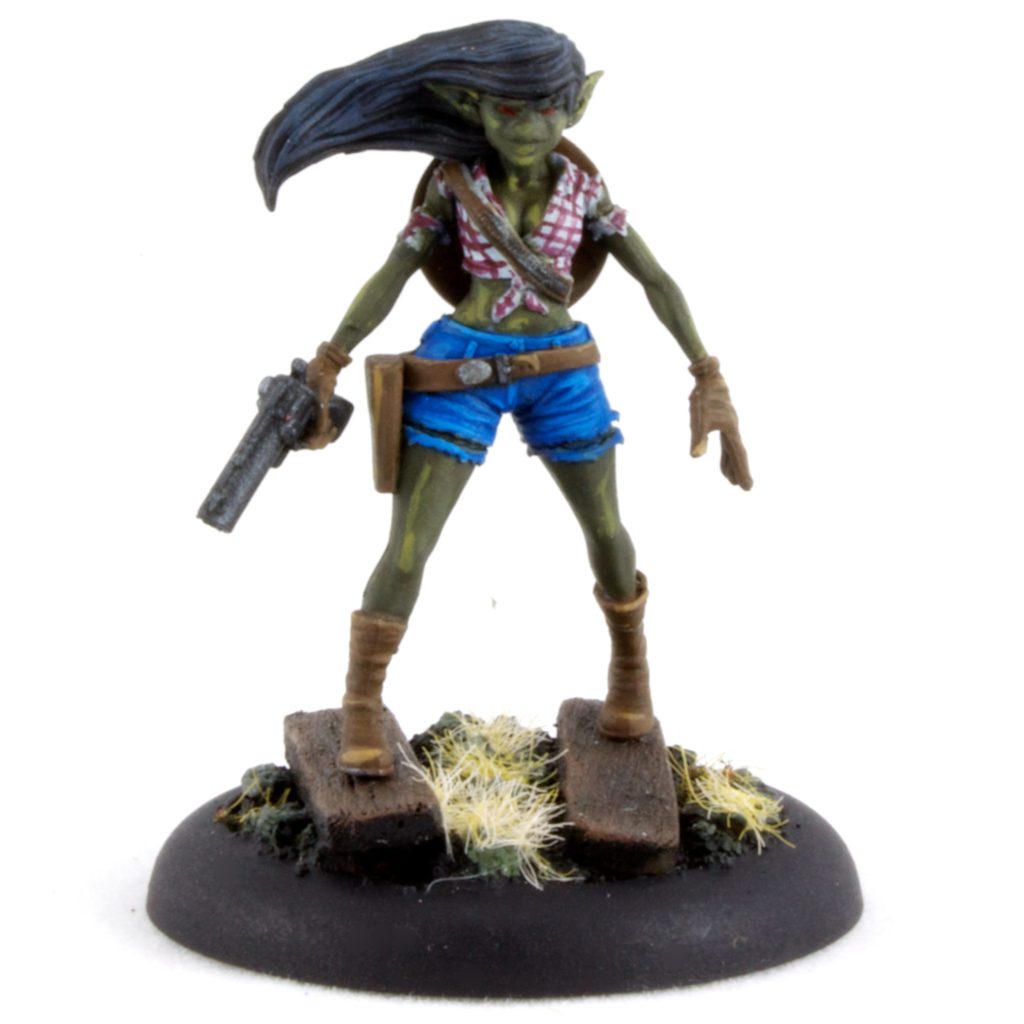 Ophelia gets olive drab. I decided to freehand a pattern on her shirt. It gets the job done, but I'm not in love with it.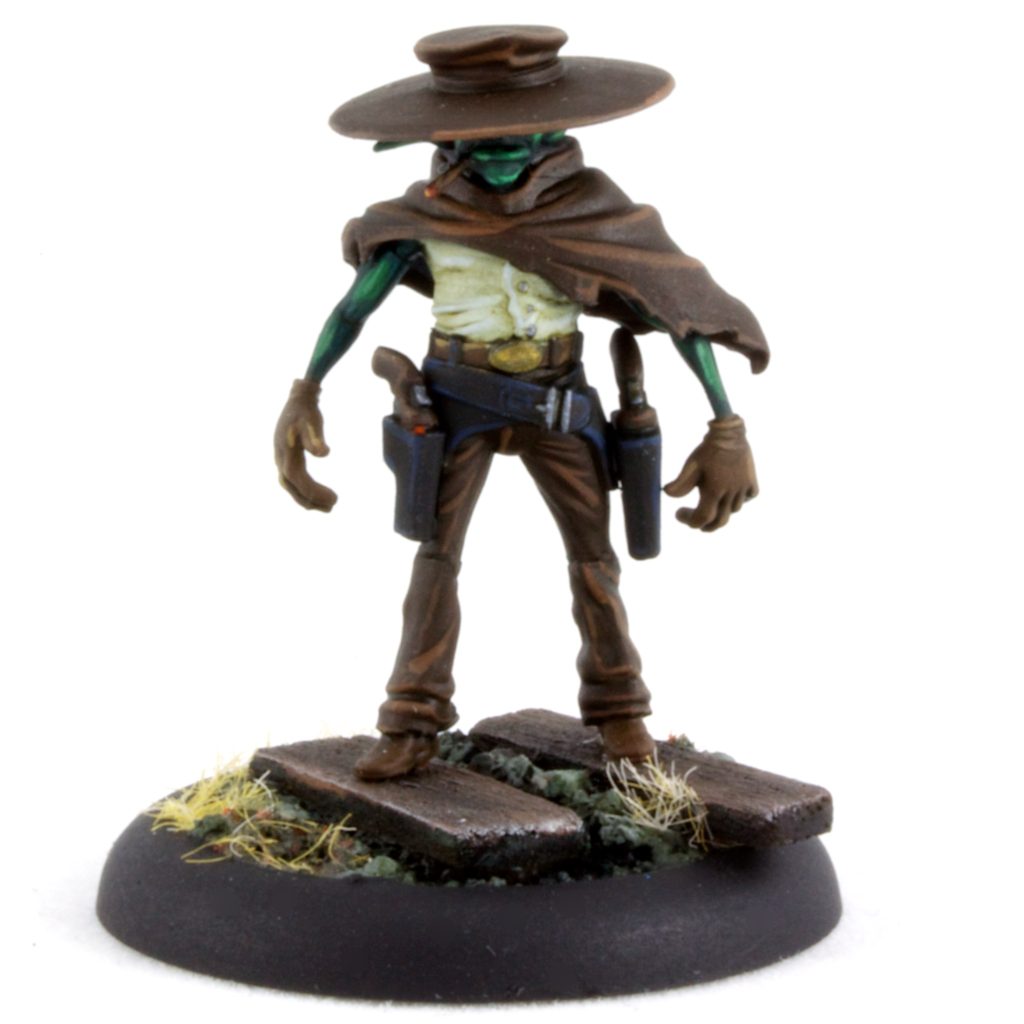 Francois gets cool blues. His face is pretty much invisible until you get to a really low angle. I used the colors I've been using for woods on his hat, pants, and poncho, which gives it a nice dark, warm brown.
Pere is another olive drab. This guy cracks me up. He just looks so happy. I lost a piece of the pig's straps to the floor gods, so just put some dynamite in it's place. I also tried a bit of OSL-style edge highlighting, which I think gives it an interesting look.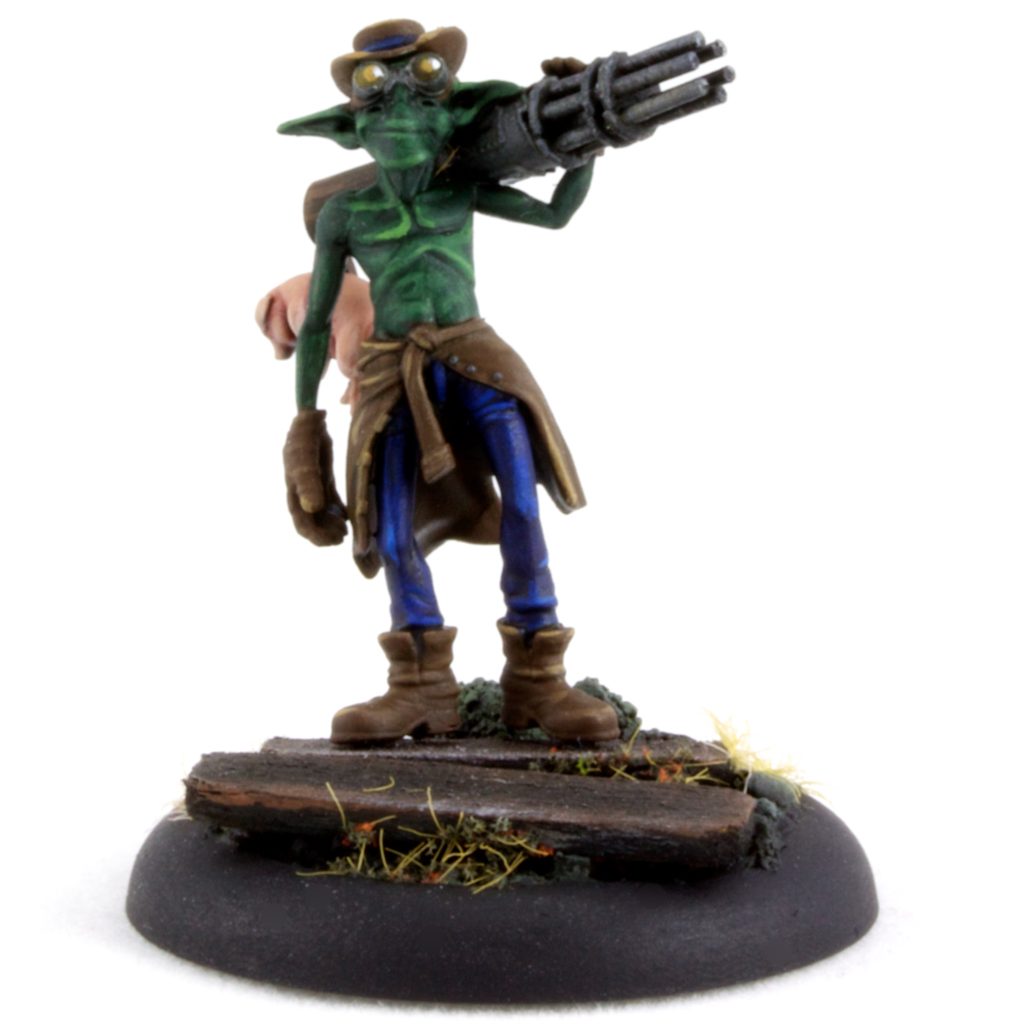 Rami is warm greens. His gun was surprisingly hard to assemble, but looks okay now that it's painted.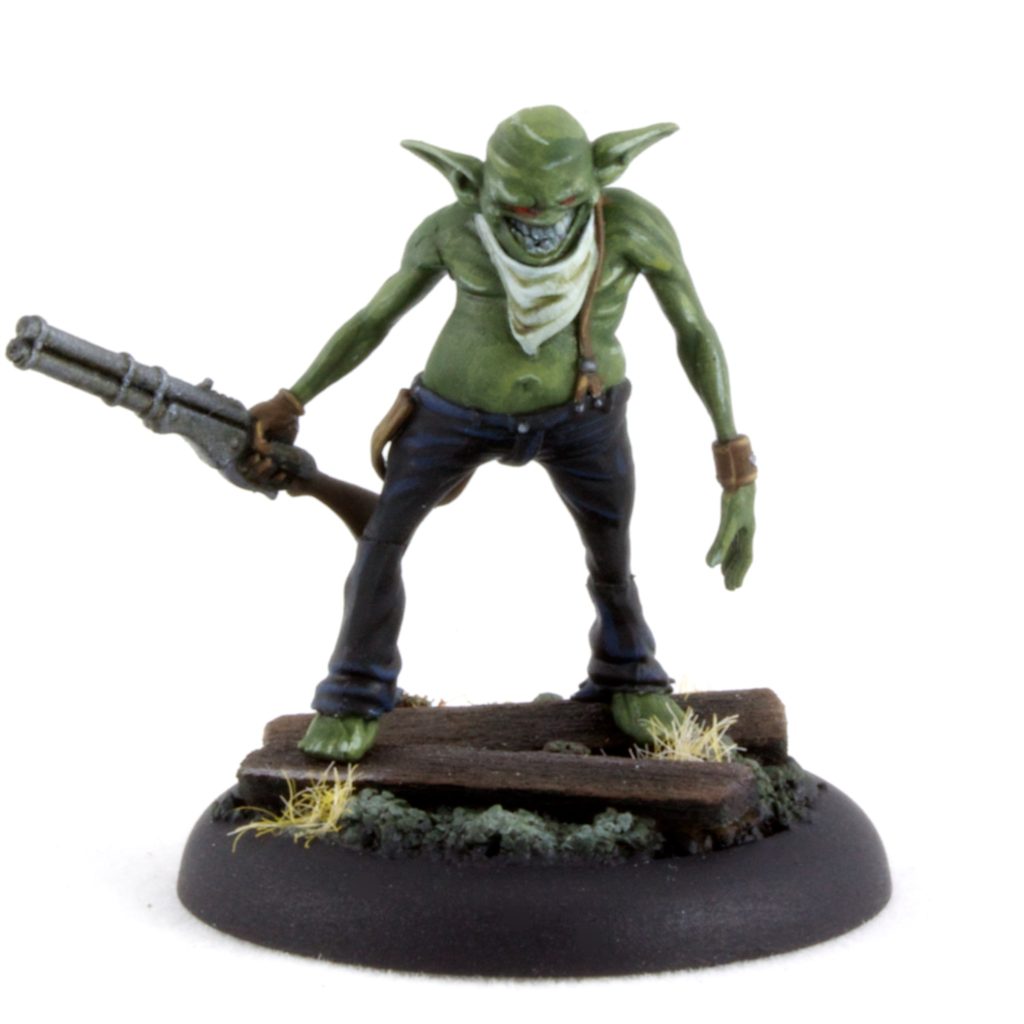 Raphael is non-drab olives. I'm particularly happy with how his skin came out, although he isn't quite standing straight on his base.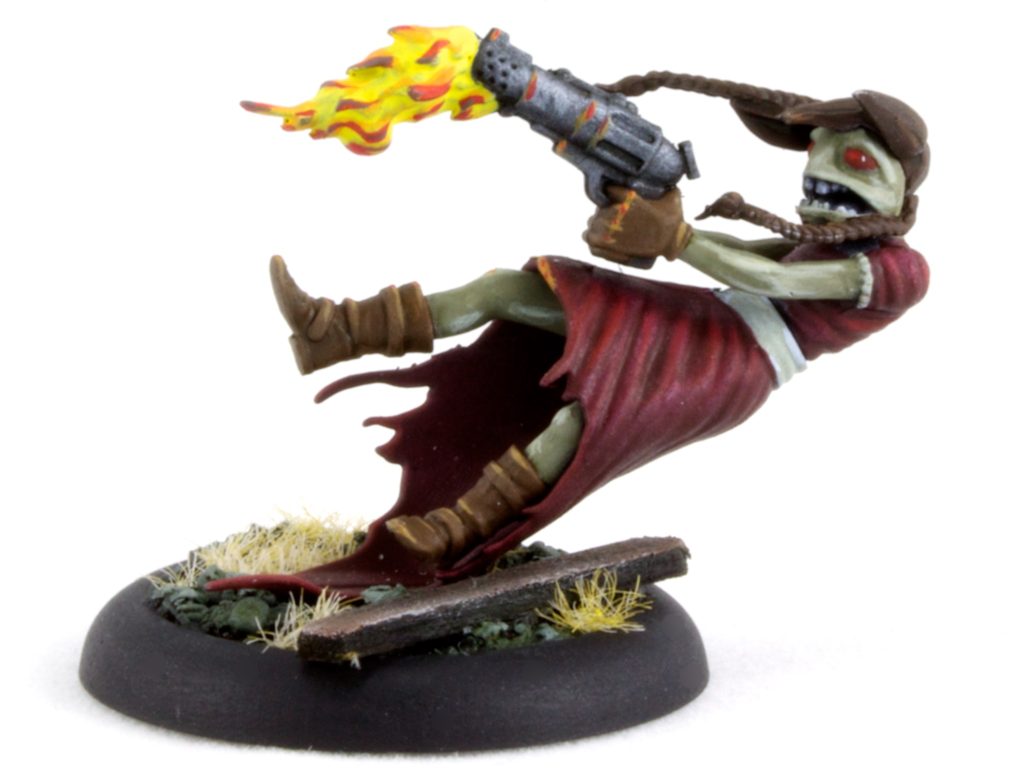 The young all have colors which tie them into Ophelia's model. This one gets a dress that matches Ophelia's shirt. The skin is undead flesh tones, and I did the same kind of OSL edge highlighting for the muzzle flash. I'm not sure of the colors, but otherwise I like the effect.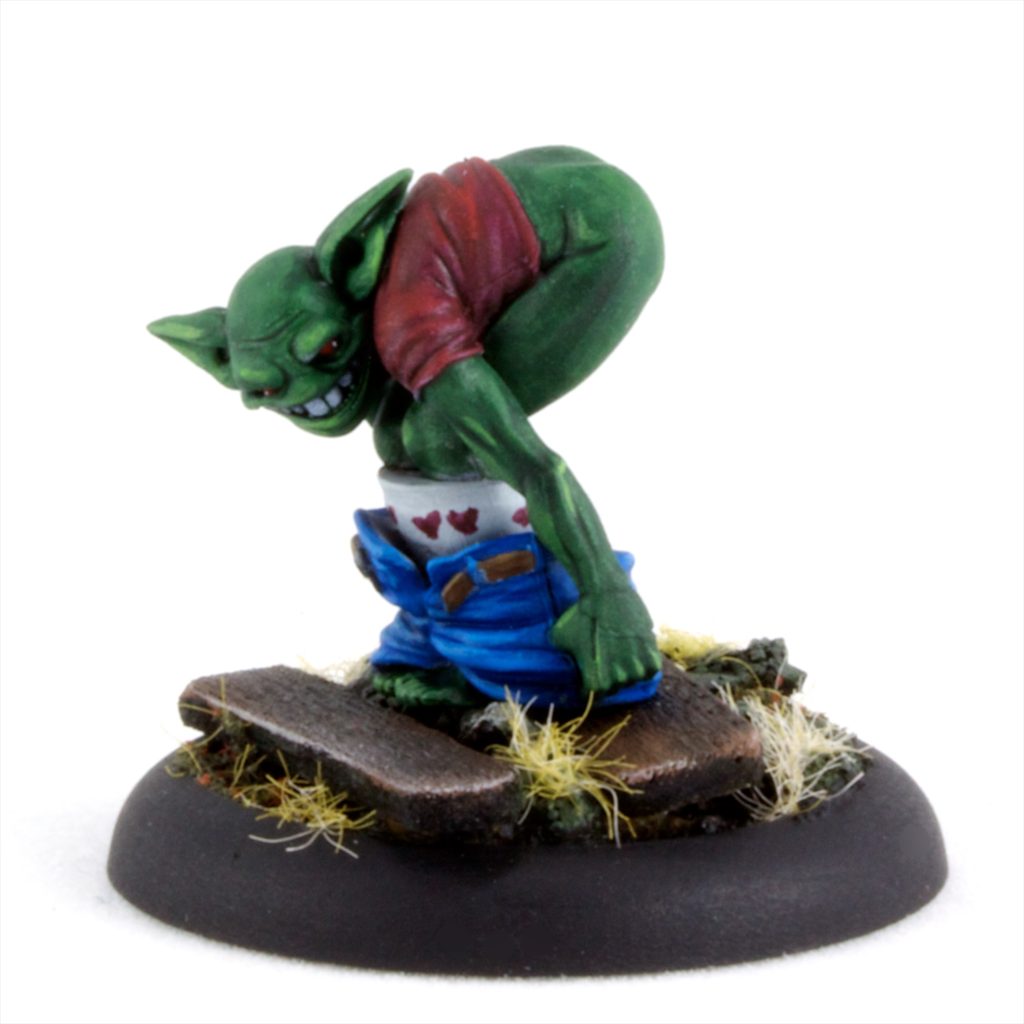 This one's pants and shirt both match Ophelia. I couldn't resist adding some detail to the underwear.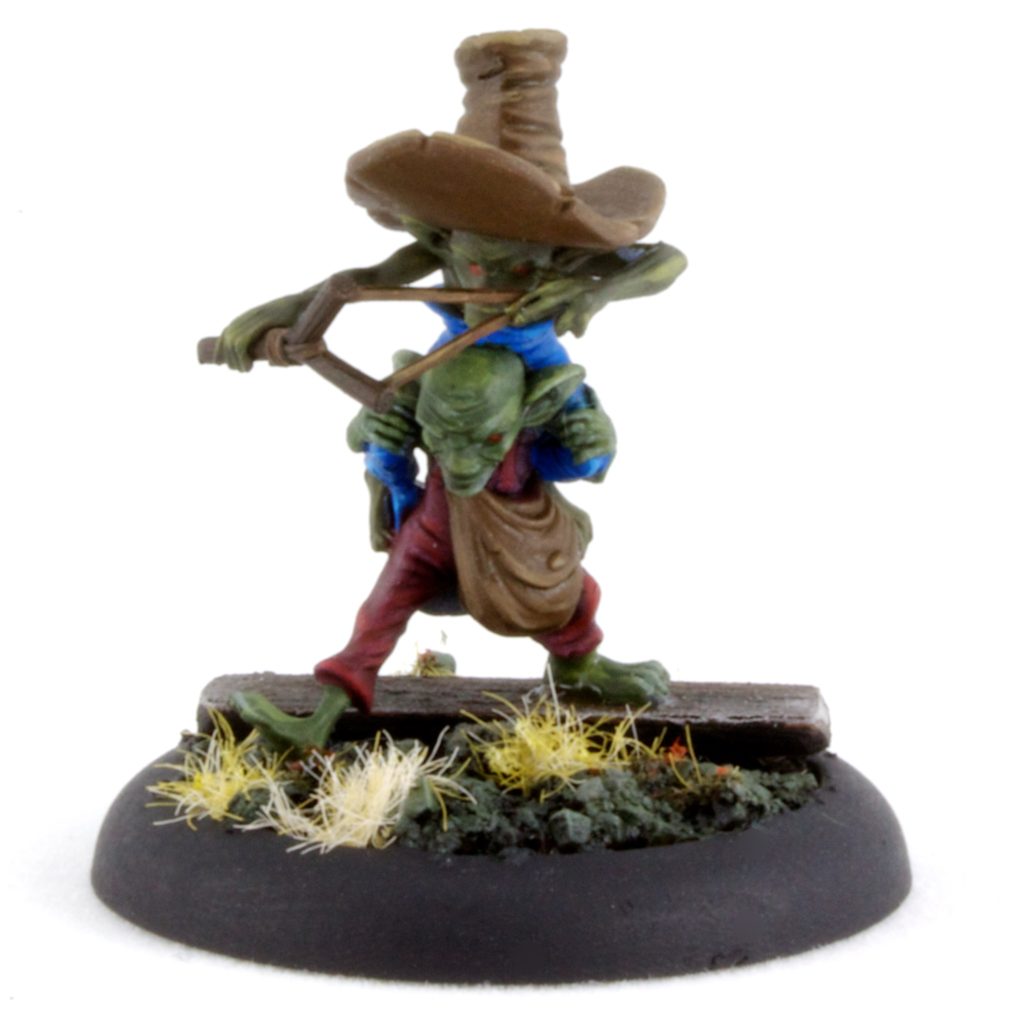 This pair has olive and olive drab skin, and clothes that match Ophelia.
Next month, I hope to keep it under budget and add in some Slop Haulers. I also hope to actually get some games in.
Updated October 2016 with improved images.